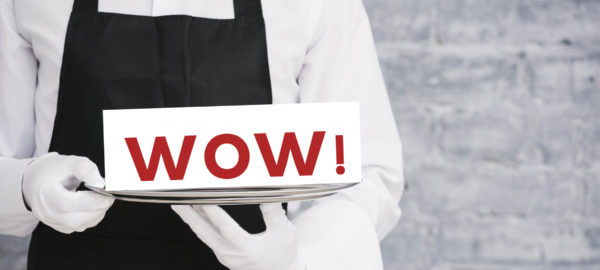 Date
Sep 16 2020
- Sep 17 2020
Time
8:00 am - 3:00 pm
Cost
EGP2,500.00
Labels
The WOW Service
The WOW Service
Program Overview
The WOW Service training is designed to provide the foundation for quality customer service and focuses on building life-long customer relationships strategies while increasing the know
Program Content
Day One:
o What is Customer Service
o Why the Customer is Important?
o What Type of Customer
o How to communicate with Buyer?
o What do we mean by the term 'customer service'?
o What is a complaint?
o Why do customers complain
o The customer behavior's
o Exercises dealing with angry customers
o Dealing with Different type of customers
o Dealing with Angry Customer
o Listening Skills
o Effective customer service player
o The two dimensions of quality customer service (procedure – personal)
o Customer service provider treats
o Level of loyalties & acceptance
o Recipient normal reactions to complaints
o Steps of complaints handling
o A proactive view of customer complaints
o Complaints – difference between a complaint and a suggestion – eliminating the 'but'
Day Two:
o Factors which could add value to the customer service
o Fundamental principles for delivering good customer service
o Complaints restraining techniques
o Appling knowledge
o Relationship learning
o Customer expectations
o Using questions & right wording
o Analyzing complaints
o Customer's complaint types
o What is CRM
o Managing Your Customer Service/Sales Profile
o Role plays & Exercises
Program Benefits
Upon completion of this course participants will be able to:
o Identify with customer complaints and know how to analyze them o Adopted a consistent, professional style when speaking with customers.
o Developed skills in engaging with customers and handling their enquiries effectively
o Listened effectively, asked questions and summarized to respond fully to a customer request
o Identified ways they can add value to customer relationships and exceed expectations
o Practiced how to turn customer service disappointment into a positive experience
Who Should Attend
o Newcomers to customer service department o Employees working within the Customer Service department.
Location:
The Training Hub: BLD #5, Sq. 1181 – Sheraton Heliopolis, Cairo, Egypt.
Registration and Payment:
Course fees: 2500 EGP
Course fees include material,  lunch, 2 coffee breaks and certificate.
Payment by cheque in The Training HUB's name, cash to our address or by bank transfer.
Your registration is confirmed only after course payment
Payment is nonrefundable, however participant can be substituted or can attend next confirmed round of the same course or another course.